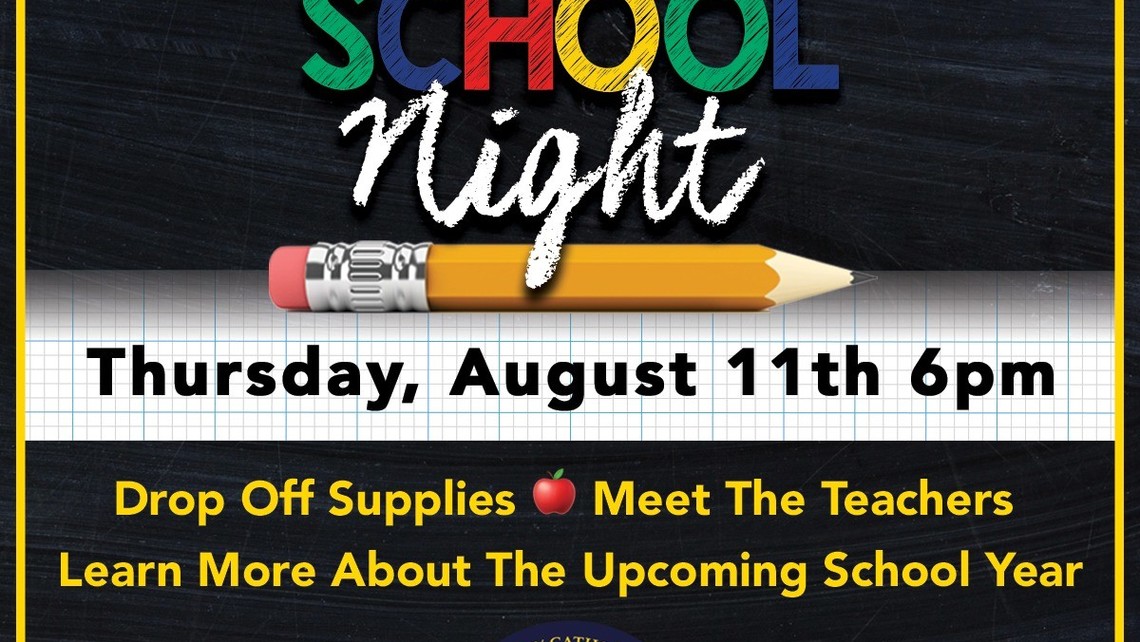 Date:
Thursday, August 11, 2022 - 6:00pm
Location:
Holy Trinity Catholic School
We welcome you to our Back to School Night for the 22-23 school year. We will make important announcements regarding the school year. Afterwards you may visit classrooms to meet teachers and drop off supplies!
We will have light refreshments, spirit t-shirts for sale, and fun items we are raffling off! We hope to see you there!